Today the Kraken announced their full schedule of preseason games. The Kraken will play six preseason games ranging from September 26th to October 5th. Most notably, the Kraken's home preseason games will not be played at Climate Pledge Arena, as construction won't be fully completed until mid-October. Instead, the Kraken will host the games at a trio of WHL cities as part of a preseason tour of Washington called the 3-Rink Rush. The first game will be played in Spokane, the second in Everett, and the third in Kent.
Here's the full schedule graphic released by the team::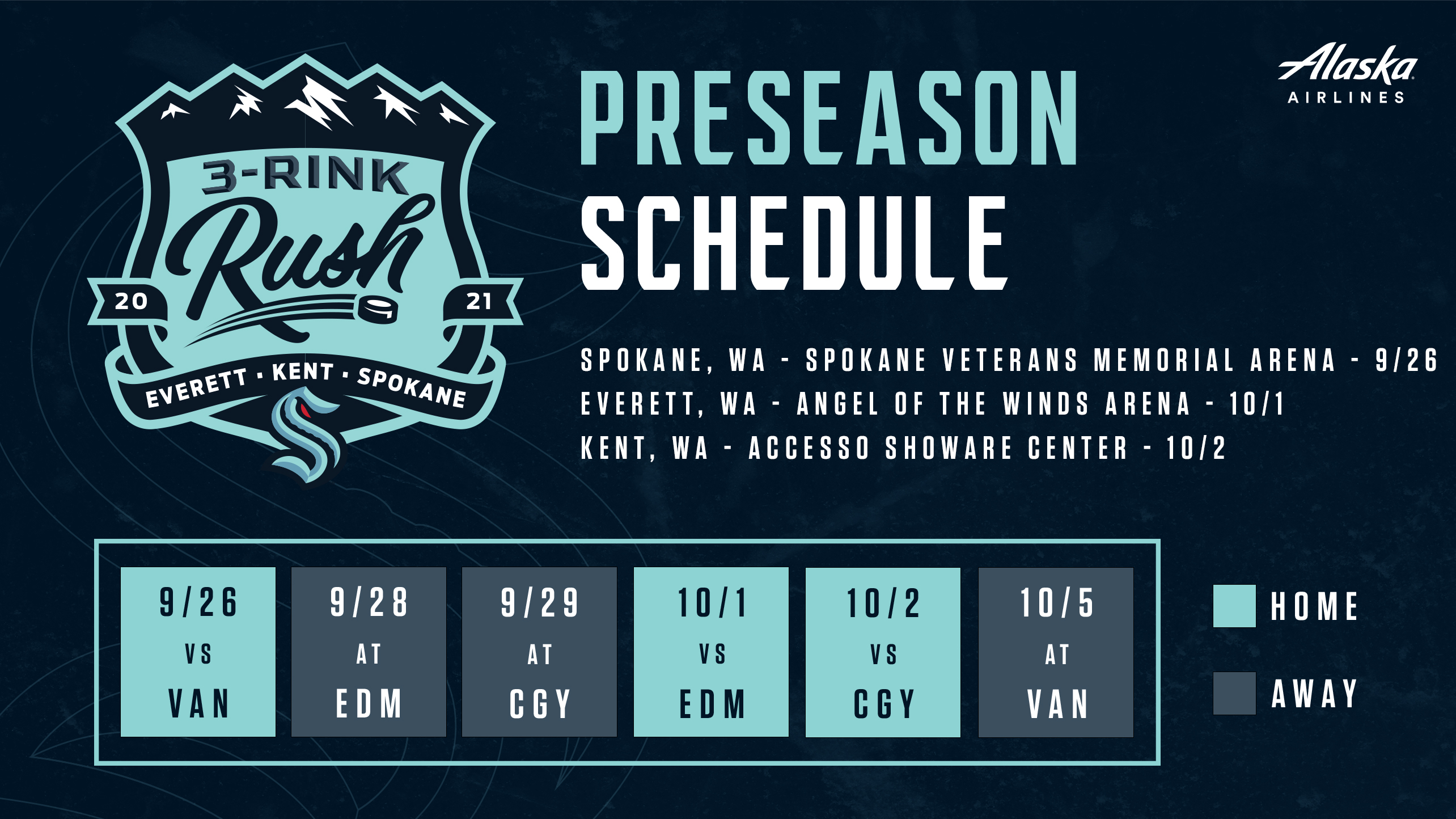 How To Get Tickets
Want to attend one of the Kraken's home preseason games? Of course you do! Tickets to the games will be sold by the individual WHL teams. All three teams will offer season ticket holders early priority to buy tickets for their hosted game, so check with your team representative if you're a Chiefs, Silvertips, or Thunderbirds season ticket holder.
Tickets to all three games will go on sale to the general public at 12 noon on July 16th via
ticketswest.com for Spokane
angelofthewindsarena.com for Everett
seattlethunderbirds.com for Kent.
Since all tickets to the general public go on sale at the same time, they're likely to sell out very quickly so choose wisely and prioritize accordingly!